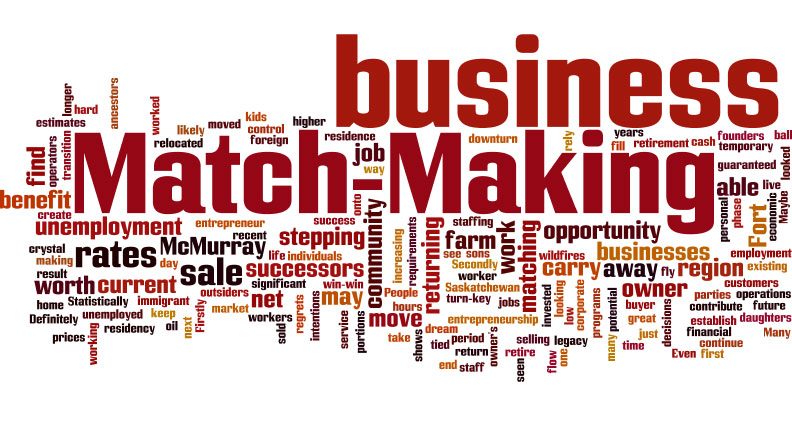 Low oil prices and recent wildfires will have some individuals making decisions to move away from the Fort McMurray region. Some will see this as a benefit with sons and daughters returning home to take up residence. For many years, we've seen our Saskatchewan farm kids fly off to work in the Fort McMurray region. As a result, farm operators have worked longer hours and looked to temporary foreign worker programs and immigrant workers to fill staffing requirements. Many sold their operations when potential successors moved away with no intentions of returning to carry on the business. They may now be having regrets.
No one has a crystal ball that shows an end to the economic downturn and the return to a stable job and financial market. Statistically the rates of entrepreneurship increase with higher unemployment rates. When People cannot rely on corporate jobs, they create their own job.
While unemployment rates are increasing, more businesses are for sale with founders looking to retire. As they have significant portions of their net worth invested in their business, selling it (to outsiders or successors) is the way for them to move onto the next phase of their life: retirement. Some estimates are that 85% of their personal net worth is tied up in their business.
By matching up the unemployed with businesses for sale, there is a great win-win for both parties.
Business Owner:
Able to divest, and the business will carry on.
The business is likely to keep current staff (contribute to employment in the community) and continue to service customers.
The owner's legacy will live on.
Buyer:
Work with the current owner during a transition period
Step into a turn-key business
Having cash flow from day 1 and
Be able to control their own future.
Will it be hard work? Definitely. Even stepping into an existing business isn't a guaranteed success. Will you find a business for sale in your dream community? Maybe, but just as our ancestors relocated to follow opportunity, so you too can you establish a residency where you find a matching business opportunity.
Choose your next steps. Realize your vision for success.