Family Business Advising
People often think that to be in a family business means that you have family members who own or work together in the business.  That's only part of the story.  In essence, if you have a family and you have a business, you are in a family business.
Why?  I'm sure you can think of times (maybe many times) when your business has been impacted by family trade-offs and also times when the family has been impacted by business trade-offs (think vacations).
In our work together, we get the family and business in-sync.  Families often feel abandoned and lower on the priority list than the business.  The business owner is working crazy hours for the benefit of the business and often feels misunderstood and unappreciated.  If this story sounds familiar, it should be.  It is a story told by thousands of family businesses around the globe.  It was a story told in our family business.
Improve your profits (lessen financial stress)
Spend time with activities and interests that invigorate you
Have healthy relationships with those who matter to you
Reduce your stress
Improve your health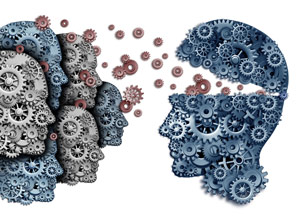 Coaching programs include:
One-to-one coaching
Group Coaching
Workshops
Webinars
The 3 Circles Model
One of the most widely used model in family business advising is the 3 Circles Model.
Seven combinations of ownership, family and business show the complexities of relationships in family business:
 Owner who are external to the family and are not working in the business.
Non-family management and employees
Owners who work in the business but are not family
Family members who own shares in the business but are not employees
Family members who are not active in the business as employees or owners
Family members who work in the business but do not own shares
Owners who are family member and work in the business – all 3 circles.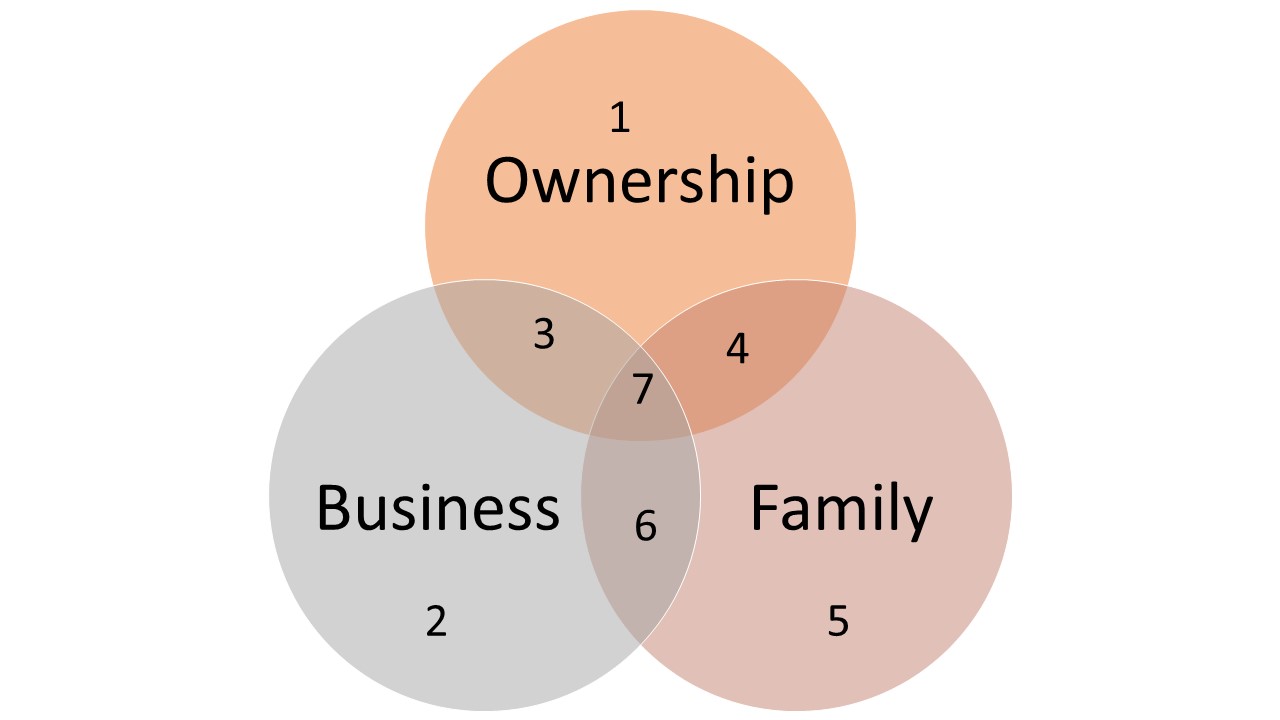 Areas of expertise include: 
Business Start Up
Family Business including family farms
Leadership & Executive Coaching
Franchisee-Franchisor
Cash Flow Confidence
Operational Excellence
Sales and Marketing
Customer Service
Human Resources & Leadership Development
Succession Planning
Productivity / Time Management
Change & Transition Management
Training and Employee Development
Team Building
Strategic Planning
Business Planning
Having Tough Conversations
Communication Skills
Family CEO Programs & Services
ProVision Coaching Network's Founder, Laura Bechard, is a parent of a daughter with developmental disabilities who is also on the autism spectrum.  Laura's vision for her daughter is being realized with her enjoying a "normalized" pathway – lives in her own home with support, has a meaningful job with real pay, is a pet owner and a car owner, has friends and is directing her own life with support from family and staff.  Laura's conversations with other families revealed a gap for many families who are managing programs and services for their family members – seniors, mental health, learning disabilities or developmental disabilities.  As the Family CEO, you run a small business – you are hiring staff, reporting to funding agencies and advocating for your loved ones with many individuals throughout their life.  ProVision Coaching Network's Family CEO Program includes:
Level 1 – Challenges, Visioning Communication & Advocacy
In this program, participants articulate their Family leadership challenges and develop potential strategies and solutions to overcome them.  After reflecting, clarifying and refining a vision for their loved one, participants are introduced to key principles and models to facilitate communication with other family members, service providers and professionals.  Some practical advocacy tips wrap up Level 1.
Strengthening self
Building a Vision
Building Communication Skills
Advocacy 101
Level 2 – Tools and Templates for Family Business Processes
If families are managing the finances associated with their family member – either as a funds administrator, trustee or through a power of attorney, the responsibility often comes along with requirements to hire and manage staff and to manage the funds ethically and appropriately.  Whether you are reporting to family members or outside agencies, this session provides you with some template and emerging practices that can make this part of the "job" less stressful.
Hiring Staff & Managing Performance
Keeping track of budgets
Reporting to Funding Agencies
Communication with Family
Note – Program are delivered on demand.  Please use the contact us form to let us know you are interested in our Family CEO programs.  Programs are available to individuals or organizations.
Try us out
The best way to find out if a coach is right for you is to talk to them.  Contact us to request a consultation (complimentary).  The coach will get back to you to schedule a no pressure call to see if there is a connection.  This will be about 30 – 45 minutes long to ensure you have time to ask your questions and see if this is the right connection for you.  We'll do a needs assessment and outline some strategies for you.
We offer a money back guarantee if you're not satisfied.  Our fees are subject to results.
Every coach is vetted to meet our standards.  Ready to book a call?