Family Business Advising Services in Calgary
ProVision Business Advisors is a Canadian business services firm serving organizations, businesses and individuals in Western Canada.  It is headquartered in Calgary, Alberta.
Founded in 2016, ProVision Business Advisors is unique in the field as it specializes in enhancing the life of business owners by helping them build value, successfully plan for exiting the business (sale or succession) and growing their families and team while contributing to their communities.   ProVision Business Advisor's spectrum of services include business education and training, consulting, coaching and business services.
History
Founder, Laura Bechard has been a committed business instructor, coach, mentor and learning & change management professional for over 25 years.  She's also been a partner in a family business that celebrated 110 years in business in 2015.   The Bechards are planning and transitioning the business to the 5th generation.  Laura has seen first hand how the benefits of business consulting and sage business advice from outside experts has shaped the success, sustainability & growth of their business and preserved family harmony. As an advocate for the benefits and advantages of consultants and "critical friends", Laura's varied experiences provide her with sound insight into triggers affecting business performance.
Services
ProVision Business Services is your trusted source for  family business professional services.  ProVision supports medical and professional practitioners in building a sustainable practice as well as entrepreneurs and business owners with a desire to align business and family purpose.  Specializing in family business advising, ProVision Business Advisors collaborates with your team of professionals (accountants, lawyers, financial advisors, bankers, etc.)  offering webinars, workshops, retreats and family business advising and coaching.
Specialities of  ProVision Business Advisors: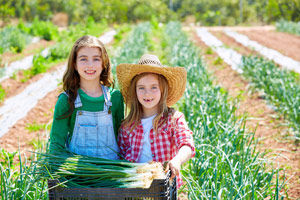 Family Enterprise Consulting – Improving the success of family businesses with proven practices to strengthen both the family and the business and preparing the business for transitions, succession and sustainability.
Family Farm Consulting – As an active farm partner, Laura has over 30 years experience in a family farm.  Entering the family farm as the daughter-in-law, Laura's personal perspective provides her with true insight and understanding of the challenges in planning for transition and succession for family farms.  Now transitioning the family farm to the 5th generation, the family's best practices can be customized for your farm, your family and your choices.
Not-For-Profit – It's a fallacy to think that not-for-profit organizations are not businesses and thus have different scorecards and goals.  Our advisors help not-for-profit organizations build sustainable funding and implement effective practices and policies so every dollar is used effectively towards achieving the organization's mission.  More profits allow the organizations to provide their services to benefit more individuals.  Need Board Development?  Contact ProVision Business Advisors
Productivity Improvement – Helping individuals (employees or owners) use routines, practices and strategies to focus on impactful activities means some "good ideas" are abandoned for "great ideas".  Staying focused on key strategic priorities and using an accountability framework increases productivity and thus organizational success.  Operational excellence audits as well as audits of processes and routines to identify and improve the "slowest hiker" yield benefits throughout the organization.
Growth, Export & Business Plans and Presentations – Whether managers are pitching to an investor, the banker or facilitating a staff meeting, using strategic tools and techniques reduces stress associated with communication and presenting.  Need a model to use for those impromptu water cooler conversations?  Need some assistance putting together the documents your banker is asking for?
Strategic Planning – We provide expertise in operational, marketing, business effectiveness, operational excellence, business succession and workforce planning.  We understand the importance of return on investment.
Business Education & Training – As experienced business educators, our programs focus on helping professionals and tradespeople start their own practices or open their own shops / clinics.
Business Groups, Organizations and Co-working Shops – Our expertise in governance and strategic planning supports the organization in aligning strategy with their mission and values.    In addition to supporting an effective needs assessment or intake process for new members, we can design a membership program for your organization that retains members and engages them.
Our CASE program can be customized to provide the members or tenants with a program aligned with your budget and their needs.  Our services let you choose where you want our engagement – with the needs assessment and design or also with development, execution and evaluation.
C – Community – We provide a program to build community within the membership as well as the community(ies) they operate in.
A – Accountability – Incorporating and developing a culture of accountability in the membership fosters collaboration and minimizes the blame game that can destroy culture.
S – Services – your members / tenants may require common services such as meeting rooms, bookkeeping, administrative, etc.  We bring together the services into a delivery package that works for your membership
E – Expertise – Sometimes your members just need access to an expert.  Our Ask an Expert service provides prompt access to experts your members require.
AAA – Anytime, Anywhere, Anyone – Phone and web-based service available to reduce our carbon footprint and reduce our cycle times – more efficient and more effective.