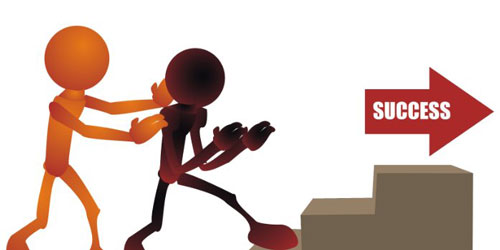 Frustrated with your ability to take your business to the next level? Feeling the pinch between working in your business and spending time where you really want to – with friends, family or leisure pursuits? Tired? Are you enjoying a successful business and starting to think about outsourcing more, hiring staff or stepping away from operations?
Here's five simple, but not easy, ways you can step back from operations (working IN your business) to focus on taking your business to the next level (working ON your business).
Fill out an organization chart -even if you put your name in many or all of the boxes right now, start carving off pieces into similar functional roles such as sales, marketing, record keeping, business development, research, purchasing and human resources. When you're ready to start outsourcing or hiring employees instead of doing everything yourself, you've got a good start on the job description. I'll help you get through the next steps.
Delegate – if you've got a tribe working with you (contractors or employees), delegate. Many entrepreneurs find it hard to delegate in an effective manner to ensure results but when you do it right (and folks know what is expected of them and you have a culture of accountability), it is an effective way to grow your business with a highly functioning team.
Save money by hiring someone. If you're in the elite group of business owners who see hiring as an investment opportunity rather than a cost, you're already a leader in your field. What's your time worth? How many hours do you spend on lower value activities? Can you hire someone at a lower wage than you are worth? This frees up your time for activities that contribute more return for the time invested. Ask yourself, "Is this the best use of my time, right now? Is there anything more impactful that I could be doing to add value to my business than this?
Spend time figuring out what the next steps are for your business – either to grow your business, increase your competitive advantage, study your financials, learn or conduct research on new processes or technology that can increase your profitability. (Work ON your business).
Hire a business coach. Successful business owners leverage mentors and coaches on a regular basis to help them realize their vision. An independent business coach is your wingman, a sounding board, a critical friend, a "devil's advocate", a strategic thinker and someone who keeps you in tune with your vision.