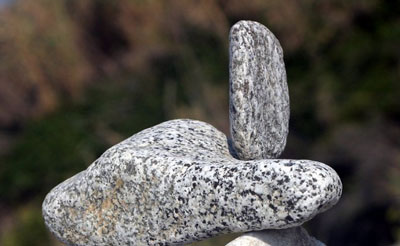 Peter Drucker reminds us:
Management is about doing things right; leadership is about doing the right things.
Mistake #1 – Doing the wrong things
Time flies by – no one seems to argue this cliche whether you're looking at changes in your personal life, your family or your business. Only you can decide what the right things are to realize your vision and achieve what is important to you, your family and your business. Are you choosing to use your time on activities that are impactful and contribute to achieving results? Leadership in your business, community or family calls you to do the right things.
Mistake #2 – Multi-tasking
Focus! Your calendar can be your best friend to ensure you set aside time to complete everything you need to get done. Schedule the important tasks into your calendar, making them part of a regular routine. You'll soon discover fewer urgent and important activities disrupt your daily routine because ALL the important items are in your calendar and paid attention to on a regular basis so they do not become urgent. Less time spent "putting out fires".
Read more here about the link between multi-tasking and productivity.
Mistake #3 – Doing it yourself
One of the key mistakes we see business owners make as they transition from a one wo/man show to a business with staff is the inability to step back and allow the staff to do what you hired them to do.
Does this sound familiar?
"It's faster if I do it myself. It doesn't get done if the staff do it. The staff doesn't do it the way I want it done."
I hear these and a whole litany of other reasons from clients who remove accountability from their staff. This is also one of the toughest mindset changes for business owners. Remember, your vision to grow a predictably profitable business that succeeds without you means you HAVE TO step away. Now, you don't have to step away from everything all at once, but once you start hiring and delegating tasks and responsibilities to others, you need to step away and support them to complete the activities to your standards. I can help you through this transition before the grim reaper comes calling.
Mistake # 4 – Spending your time on low ROI activities
Learn from the airlines! They know that travelers will pay more for direct flights. That's why the milk runs offer lower fares and are often where you can use your reward miles. I don't want to spend my time in less productive activities such as in security line ups, waiting around the airport or in transit. When I'm travelling, I want to spend the least productive time in the air and minimize it.
What's your time worth? Have you truly thought about it? If your vision is to grow your business to achieve a profit target, the time you spend in your business needs to be laser focused on the impact of that time. If you spent an hour in operations, does that hour return as much to the business as if you spent an hour in sales and marketing? Similarly, for your staff. Do you have your best sales people selling, training others to sell like they do or have you removed them from sales and placed them into a supervisory position? When making supplier decisions, do you trade off a lower price for increased costs to store inventory or higher transportation costs?