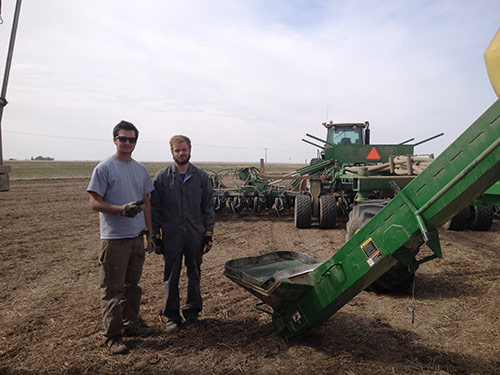 I was talking to three entrepreneurs last month, all of whom had succeeded their parents in running a family business. These conversations always peak my interest because we operate in an industry that traditionally was 100% family run: agriculture. As a business owner, succession is a key conversation for you to have regularly with your coach and your leadership team.
Replacing Yourself
It's human nature to think that no one can replace us. As a business owner, you may have several people succeed you as you move out of operations / production and into leadership / business development roles. When you are in "start up" mode, you are often doing everything. As your business and cash flow grows, you begin to either outsource or hire a team to replace you in various roles or tasks. You learn to focus on what you love and do well and those parts of the business that others can do better (and thus more effectively or efficiently).
Succession Options
The agriculture industry is no longer run primarily through a family business model with corporate farms and communal groups buying up land and taking over farms across the country. The business cannot operate without people – both those who invest in the business as well as those that lead and operate it.
Will you close up shop at the end of the day, sell off inventory at fire sale prices to liquidators and assets to the highest bidder? Or will your business live on and succeed without you? What legacy will you leave?
Will you bring in employees or partners (family or other) along the way who can gradually take over the operation and transfer ownership at some point? Remember, "you can't take it with you!"
Are you working to make your business an attractive take over target so another business buys your operation? If so, will you sell the business assets along with the operation or keep the assets and rent / lease them to the new business operator? How will you transition suppliers and customers?
Does your vision include taking your private company public and hiring a management team to lead and grow the business?
Planning to Get Out
You may be thinking that you're not ready to begin succession planning. If you're running a successful business – the time is now! Whatever plan you choose for succession, there are many steps along the way. The decisions are emotional as well as strategic. Business coaches bring an objective, third party credible perspective to the conversations and help you understand all your options. If you have the vision to build a predictably profitable business that succeeds without you, that means succession!